TikTok is rapidly becoming a platform of choice for brands seeking to target a Gen Z audience. The platform motivates members to make and share short-form videos, between fifteen and sixty seconds.
TikTok is now at the heart of a new generation of influencers, which rose to fame with the platform. As with any new platform, the engagement for a given post is disproportionately high, which opens the door for early adopters to leverage the situation.
This guide will show you how to find TikTok influencers for free. If you are seeking to scale your TikTok influencer marketing efforts, I recommend you use a tool, such as inBeat, to help you with the TikTok research.

TikTok vs Instagram vs Youtube
Tik tok is different from Youtube and Instagram in the sense that it has taken a unique approach to content creation.
Unlike Youtube, where most of the users are passive watchers, TikTok embraces participation from all of its user base.
Unlike Instagram, where content has a more curated feel to it, TikTok embraces authenticity and comedy.
What is an Influencer?
I define an influencer as someone who has an influence on an audience's buying decision. Influencers are independent from their platform; they can be Youtubers, Instagramers, TikTokers, Meetups organizers, bloggers, etc.
I believe TikTok represents the biggest marketing opportunity for brands looking to grow their business. The window of opportunity for influencer sponsored content won't be as long as it once was for Instagram.
The current price per collaboration will drastically go up, while the viral reach of organic content will go down (if we follow general social media trends from the last 15 years).
Who are the TikTok Influencers?
In January 2018, TikTok becomes the #1 free mobile app by downloads on the app store in many countries. A lot of influencers are transitioning from Instagram, and Youtube to TikTok in order to capitalize on the hype.
According to Wikipedia, "Tik Tok was downloaded more than 104 million times on Apple's App store during the first full half of 2018 [...]"
The platform is also home to new influencers, who didn't have a following pre-TikTok. Top TikTok influencers can be determined by their content quality.
New platforms favor early adopters.We have seen it with Instagram, Facebook, and Youtube. There is undeniably a first mover's advantage.
Brands should capitalize on this window of opportunity.
Why?
Costs per influencers are disproportionately low
Engagement is disproportionately high
Content quality is disproportionately high
It's disproportional. We want to leverage the opportunity ASAP. Tiktok influencers won't be the goldmine they are for ever.
We typically hear marketers talk about the good ol' days of Facebook when we could drive sales through a Facebook page, without any ad budget. That is how we will talk about TikTok in five years.
Finding TikTok Influencers by Hashtags
Tiktok users use hashtags to organize their content (just like on Instagram). To search influencers using hashtags, type your relevant queries (i.e. "fashion") in the search bar under the discover tab.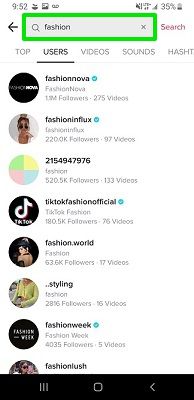 Use the "TOP", "USERS", "VIDEO" or "HASHTAG" tabs to find and organize the best profiles for your specific keyword.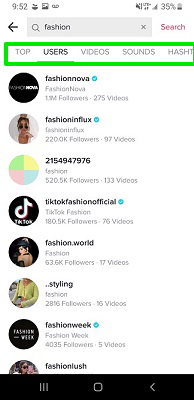 Go through each profile to make sure their follower count, engagement rate, and sense of aesthetics match your specific needs.
Finding TikTok Influencers by Country
You can't use TikTok to find influencers by country specifically. A lot of influencers will mention their country in their biography, but it is not a sure shot. You can use a tool like inBeat, which allows you to search TikTok influencers by country.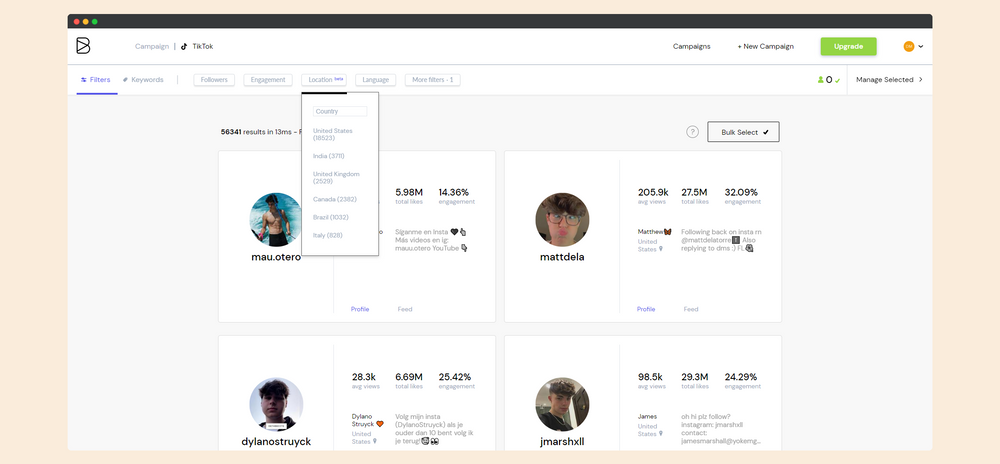 Finding TikTok Influencers by City
TikTok users typically use location specific hashtags (i.e. #nyc, #la, #usa, etc.) You can leverage this behavior to find hashtags by location. It is similar to finding influencers on Instagram using location hashtags.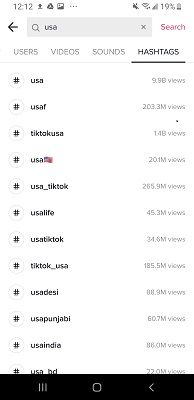 You can also filter your content by changing the language in your profile settings under "Content Preferences", which is useful to narrow your targeting.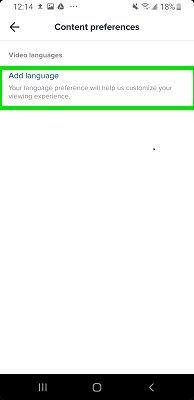 Finding TikTok Influencers By Follower Count
Finding influencers by follower size inside the app is a hit-or-miss scenario, similarly to finding influencers by city. You are better off looking for influencers by country and excluding those that are outside the follower count you require.
Calculating a TikTok Influencer's Engagement Rate
Engagement rate is a metric typically used in the influencer marketing space. It is used to show how much a user's content gets seen in regards to their following. It is calculated by adding the likes, comments, and shares of a each post and dividing it by the influencer's following.
Here is the formula:
[(Number of hearts + number of comments + number of shares) / number of followers]x100
How to Find TikTok Influencers Email Address
TikTok users generally link to their Instagram, allowing you to go check a TikTok influencer's profile on Instagram in a single click.
If your influencer strategy is focusing on email outreach rather than Tiktok or Instagram DMs, you can either:
Find the email address of the influencer in their TikTok bio (0 taps)
Find the email address of the influencer in their Instagram bio (1 tap)
Find the email address of the influencer using the Instagram "Email" snippet. (2 taps)
How to Work with TikTok Influencers
There isn't much difference between working with TikTok influencers, and Instagram influencers. Your goal is the same:
Contacting the influencers
Agreeing on a collaboration deal
Getting them to endorse your product.
Having said that, there is a substantial difference between macro-influencers and micro-influencers.
Celebrities / Macro-influencers
These influencers typically have an agent or agency managing their relationships with brands. You will negotiate the collaboration with them directly. I do think there is more opportunity in micro-influencer marketing, but a lot of brands were built on celebrity endorsements, which is something you should consider in your strategy.
Micro-Influencers
Micro-influencers are easier to work with. You can contact them by email, on TikTok or by DM on Instagram. The deal cycle will be shorter with smaller influencers, making it simple to work with 100+ influencers at a time.
How can you use TikTok influencers in your marketing strategy?
There are multiple ways you can use TikTok influencers in your digital marketing strategy:
Driving sales. Provide your influencer with a promo code, which they can share with their audience, and have them refer to your profile page (make sure you have a link in your biography)
Creating content. Have the influencer provide you with the source files, and repurpose the content across your other channels (Instagram, Facebook, email, etc.)
Getting more followers on TikTok. Clout is always a suitable way to create an audience around your brand.
If your business is a mobile application or mobile game, I recommend you read this article on influencer marketing for mobile apps. I go through some tactics you can leverage influencer marketing to grow your application.
Final Word on Finding Tik Tok Influencers
I went through strategies to find influencers that match your needs for your influencer marketing campaign on TikTok. Even if it might be time-consuming to find influencers, trust me, it is worth it.
If you don't have the time to scroll through TikTok and browse for countless hours, you can use an all-in-one influencer research tool like inBeat. The software isn't free, but makes sense for anyone looking to scale their TikTok influencer marketing. I would not recommend such a platform to someone looking to work with a handful of TikTok influencers.
Here is a video revealing tips on you how to find Tik Tok influencers: