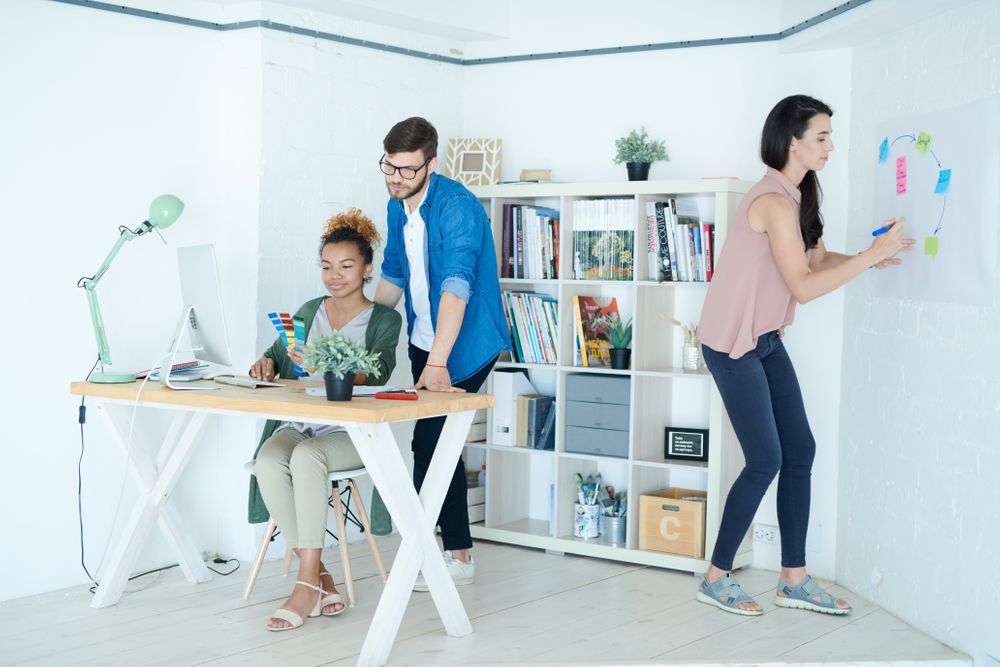 Influencer marketing is one of the most effective ways to tell your brand story to the right audiences. But, the world of influencers is hard to navigate alone. To maximize the ROI of your campaigns, you need to select the best influencer marketing agency that will set you up for success.
In this article, we will explain what an influencer marketing agency does and review the best agencies in 2020.
What Does an Influencer Marketing Agency Do?
Influencer marketing campaigns are complex and challenging to plan and execute. Successful campaigns have many variables. They include optimization, vetting, structuring, contract negotiations, content reviews. These variables are hard to manage without relevant experience and resources.
Influencer marketing agencies work together with brands to plan, execute, and manage influencer marketing campaigns. Top influencer marketing agencies have close relationships with the leading creators. They know how to find the right influencers for your brand with proven success and a history of quality performance. Agencies negotiate rates, contracts, review content, report on campaigns. They act as a central force in maximizing influencer collabs' ROI.
How to Choose a Top Influencer Marketing Agency?
Research agency's past campaigns, what brands and influencers they worked with.
Reviewing their clients' portfolio and track record will help you determine if the agency has the experience to run a successful campaign. Ask for relevant case studies and analyze the influencers an agency works with. Some agencies specialize in collaborations with celebrity influencers. As a result, they charge very high fees for their service. Smaller brands looking to reach highly targeted audiences should instead consider working with agencies with an extensive micro-influencers network. They have higher engagement than celebrity influencers and will keep your campaign spend low.
Understanding what type of campaigns and influencers the agency is comfortable with will allow you to evaluate the agency's capacity to deliver the best results for you.
Understand their work process and how transparent they are about the strategies they deploy.
Top influencer marketing agencies can explain in detail how they handle new campaigns, including their criteria to select influencers and platforms. Agency must clarify how they measure a campaign's success and which metrics they use to evaluate the ROI. Pay attention to tangible benefits, such as increased follower count, website traffic, leads, and conversions.
Check the quality of tools to run and measure your influencer marketing campaigns
Top influencer marketing agencies do not act only as middlemen between your brand and influencers. They offer sophisticated modern tools to communicate with influencers, process payments, access real-time campaign reports, and optimize performance. These tools allow you to measure the success of your influencer marketing campaigns against your KPIs. Avoid agencies that are unable to quantify and demonstrate specific campaign metrics.
Five Top Influencer Marketing Agencies 2020
To help you choose who to partner with, we've put together a list of five top influencer marketing agencies. We focused on full-service agencies that assist brands through every stage of the campaign. From influencer discovery and vetting to reporting and analysis.
Top Influencer Marketing Agency #1: InBeat.agency
InBeat Agency is specialized in running complex, highly targeted campaigns and has a network of over 16,000+ micro-influencers. Our in-house creative director works closely with each customer to craft unique and fascinating content to boost your brand's engagement. InBeat Agency has experience working with diverse industries: from Mobile Apps to Fashion and DTC brands.
For us, it is essential to understand your needs, so we dig into the story of your brand and your motivations before starting the campaign. We have a transparent pricing model, no hidden fees, and tailor campaigns that suit every budget.
InBeat works with you to design a tailor-made marketing strategy for your brand and generate the highest ROI from your influencer marketing efforts. Our exclusive technology and in-house expertise give us access to the resources necessary to run successful campaigns.
One of the most significant advantages of working with inBeat is that you maintain full control over the influencers' selection process. You will approve or reject them before starting a collaboration and will never work with influencers that you find unsuitable. Our goal is to ensure that every influencer involved in the campaign is right for you. As a result, you get to co-create authentic content both for your brand and the influencer.
Top Influencer Marketing Agency #2: Influencer Marketing Agency(IMA)
IMA are industry pioneers that began working with influencer marketing campaigns in 2010. They have offices in Amsterdam and New York and run influencer marketing campaigns globally. They design custom strategies and have an in-house production team to offer hands-on campaign execution.
IMA is one of the largest influencer marketing agencies. They work with the leading brands and top social media influencers and content creators. So be prepared to spend more than with a smaller agency.
Top Influencer Marketing Agency #3: Billion Dollar Boy
BDB is one of the largest influencer marketing agencies in North America today. They have offices in New York, New Orleans, and London. As the name suggests, their primary focus is on marketing to male audiences. They have a network of 4000 influencers in male-oriented niches, like gaming, technology, sport, and health and fitness.
With a handful of influencer marketing tools available on request, they can help you manage your campaign more effectively. What's more, they have a campaign management platform, MatchMaker, where you can pull a list of influencers that participate in your campaign and review their content before submission. BDB works with prominent brands and celebrity influencers in various categories. Including fashion, retail, beauty, and consumer goods. They offer in-house studio services to create unique campaign assets.
Top Influencer Marketing Agency #4: Kairos Media
Kairos Media was founded in 2015 by a former YouTuber and a formed director of Machinima. They used their industry expertise and built a solution to help brands expand their reach and tap into new audiences. Their main customers come from industries like Gaming, Travel, Parenting, Esports, and Fitness. Their primary focus is to produce unique, attention-grabbing content that entertains audiences and tells a brand story creatively. Kairos Media focuses on data to ensure that they target the right audiences, excite, and convert them.
Top Influencer Marketing Agency #5: SugarFree
Sugarfree is a relatively new influencer marketing agency compared to others on our list. However, they have already executed some major multi-national campaigns. This agency does more than just influencer marketing. They are specialized in content marketing and plan the entire content strategy for your campaign. SugarFree team conducts comprehensive research about your brand values and makes sure that the influencer content aligns with them.
One of the biggest campaigns they managed was helping TikTok launch in the US and Europe.
They work with all kinds of influencers from micro- to macro- and execute campaigns on various social media platforms.
Ready to Choose a Top Influencer Marketing Agency?
Influencer marketing is a complex topic, and many agencies compete with one another in the same space. The most successful campaigns are heavily monitored and adapted to your brand's needs. Top influencer marketing agencies allow you to work with a diverse portfolio platforms, influencers, and content creators. They have the expertise to vet and select the right influencers based on data and your specific needs.
These are selected five top influencer marketing agencies in North America. Most of them handle everything from campaign planning and tracking to influencer vetting and reporting. They will help you select the right strategy that will maximize audience reach and engagement. As a result, your campaign will run smoothly and efficiently.
Use this list to decide which agency is the right fit for your brand.