Done For You Influencer
Marketing Campaigns
Complete influencer marketing solution
Creative direction
We brainstorm with you, and create a creative campaign direction. We then send the creative brief to selected influencers.
"Our online presence has not only skyrocketed, inBeat has had a huge impact on our revenue growth."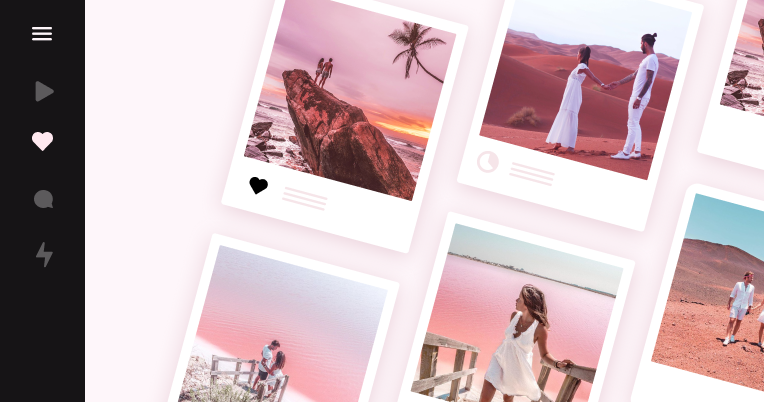 Detailed Selection
Nano, Micro or Macro influencers. You tell us exactly what you want, and we deliver as many as you want.
"inBeat provided us with a lean and efficient way to create content for our new collection releases."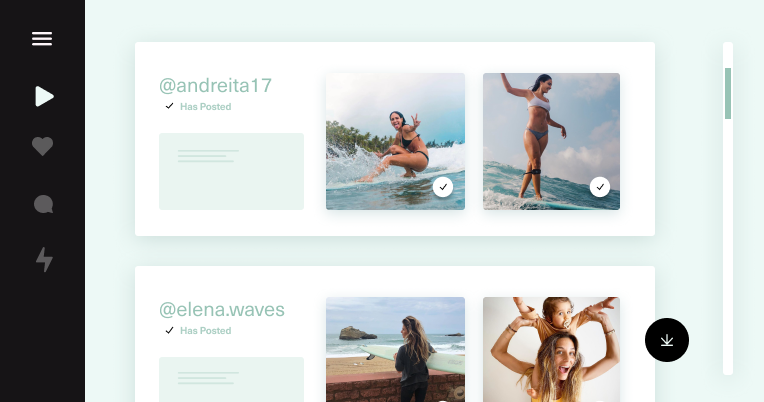 Influencer managing
We take care of relations, and make sure all Influencers post quality content that follows brand guidelines.
"inBeat provided us with a powerful distribution strategy, and out-of-the-box content, which helped us stand out greatly"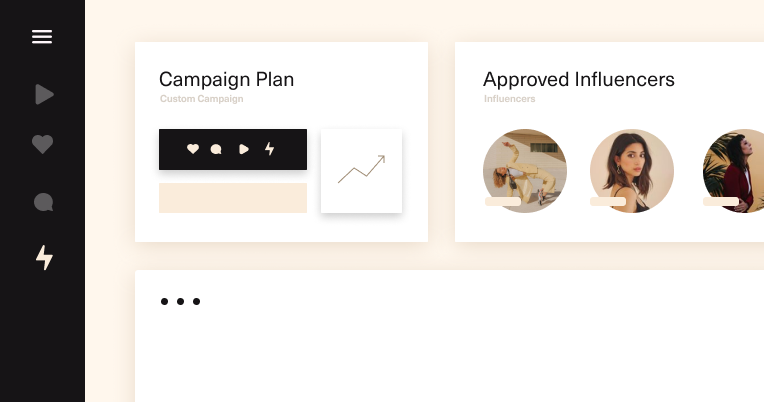 Campaigns include →
Discovery
We find the influencers that best fit your brand. You then choose who you want to work with. Don't like the ones we've found? We find more, free of charge.
Quality Check
We run full profile diagnostics, insuring that the Influencer has good engagement rates & doesn't have fake followers.
Management
We take care of relations, and manage all creators making sure they deliver high quality content & respect brand guidelines.
Reporting
We deliver a complete & delailed report at the end of every influencer campaign.
Get Started
Dive into your influencer campaign
today, with inBeat.
Schedule a call