In this demo, I will walk you through our new custom influencer search feature and share some tips on how to find influencers on Instagram in your niche and location.
Login to inBeat.co and click on New Search. Select Instagram Search: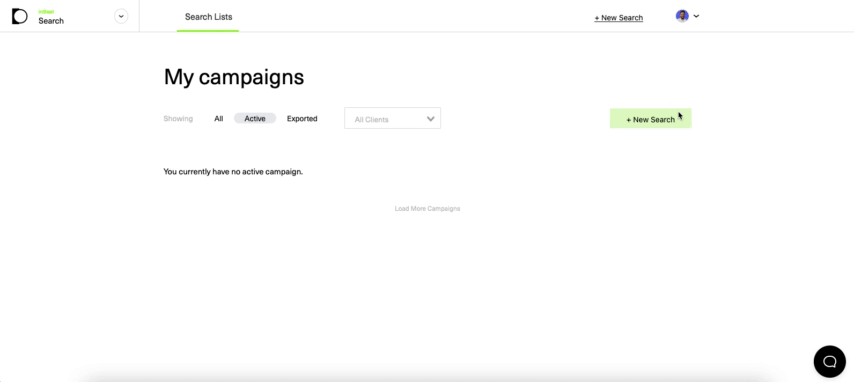 Select client. You can always click on "manage client accounts" at the bottom of the drop-down list to create a new client account. Then name your list: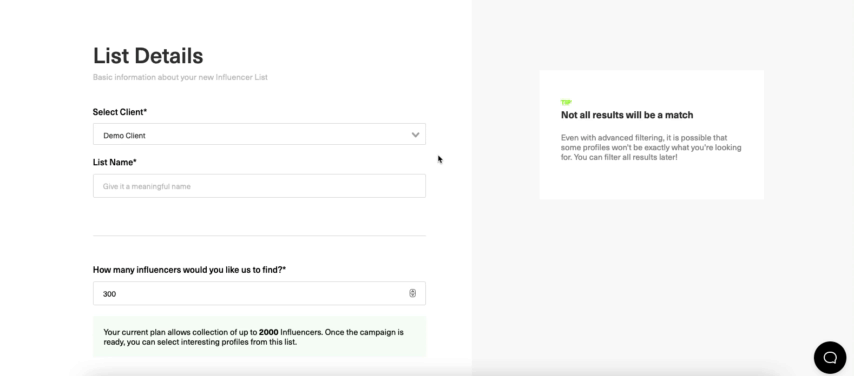 Enter the number of influencers you would like to find. Note: the more influencers you want to find, the more profiles you will need to provide for the custom search later on.
For example, if you would like to discover 100 influencers, you will have to provide two or more profiles; for 300 influencers, five or more profiles, 1000 influencers, 17 or more profiles, etc.
Click next: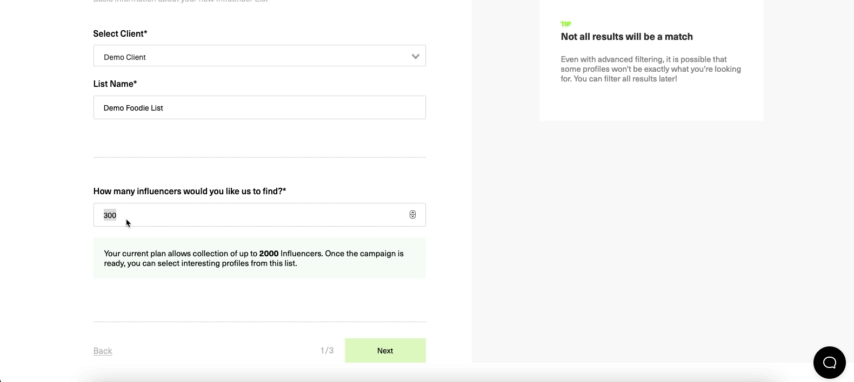 Enter the minimum and maximum follower count. This information is optional but highly recommended if you are targeting influencers with a specific follower count: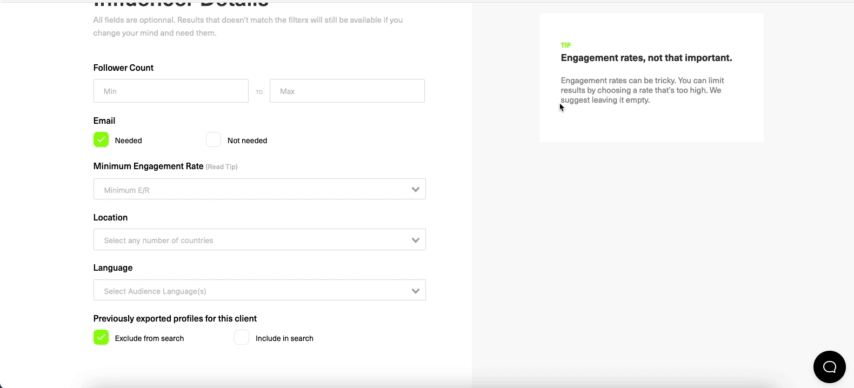 Enter other details, such as Location and Language. Tip: the  location filter only identifies influencer's country if they have used a location in any past posts (not all influencers do that). It can affect the number of results you will get from the custom search.
We recommend using Language as a filter instead of location, then go manually through the profiles and remove those that are not in your target location: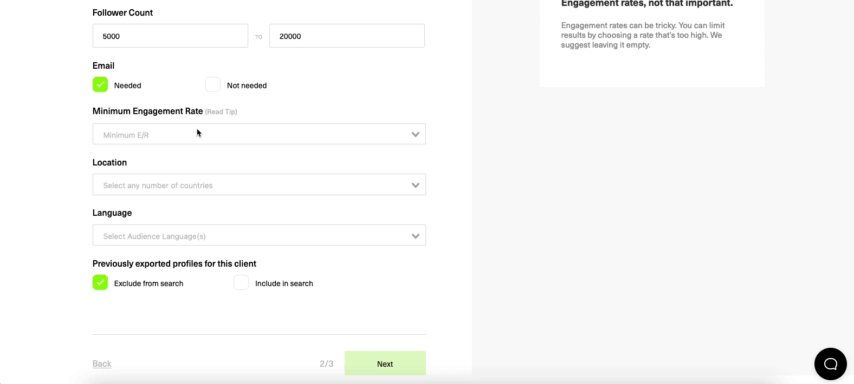 Then you enter sample profiles for the custom search. Don't know where to find sample profiles? You can find them on Instagram manually or use inBeat to find them in bulk. Then click Next, confirm and run search: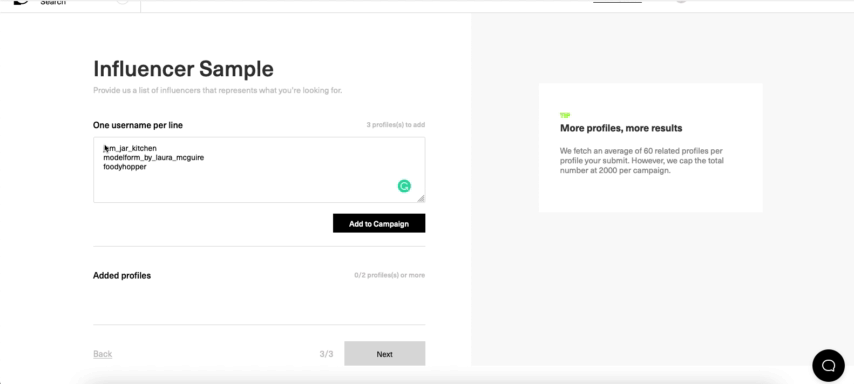 Check back in a few hours to get the results. You can use the same filters to sort your influencers as in the regular inBeat.co search: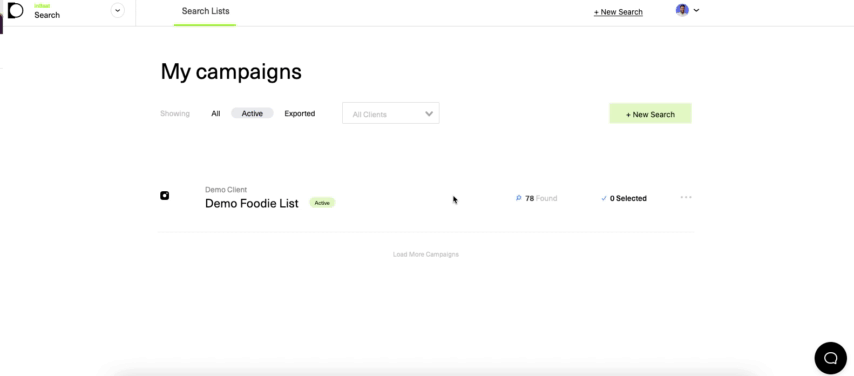 Let us know your feedback about custom search feature! Or book a demo to learn more about our influencer search engine.