You only have one shot to nail the first impression. So you need to know how to contact influencers and make them excited to collaborate with your brand.
Influencer Marketing Industry will grow to $9.7B in 2020. As a result, more brands and marketers are looking for influencers to partner with for their social media marketing campaigns.
Influencers receive hundreds of emails and direct messages every day. They come from brands that want to establish partnerships, fans, and other influencers looking for collaborations.
It is no surprise that the most significant challenge experienced by brands is getting the influencers to respond to messages.
Once you've managed to find the right influencers for your campaign, you need to employ a solid pitching strategy to grab their attention.
The good news is that once you nail the first impression, you will build long-term relationships with the influencer. So you can get the most out of your influencer marketing campaign.
In this article, you will discover how to contact social media influencers and make your message stand out.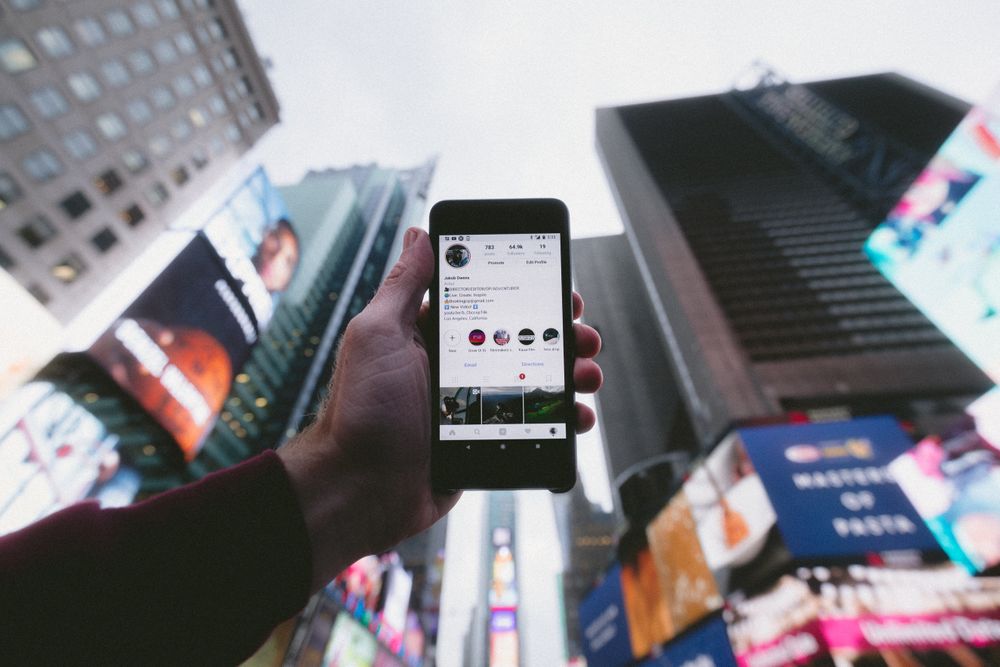 What to Do Before You Contact Social Media Influencers?
In influencer marketing, preparation is a key to an outstanding first impression. Avoid feeling compelled to reach out to influencers right away once you have selected them.
Instead, observe their activity on social media, tone of voice, and creative content. Learn about their behavior and read comments of their followers. Analyze how well they fit into your campaign and identify the right influencers for your specific niche.
So before you hit "send," ask yourself the following questions:
What language style should you use when contacting an influencer?
All of us use words in our own way. Look for influencer's favorite expressions, quirks, inflections, and so forth. Mirror the language of the influencer to build familiarity and trust.
Speak to them like the people they are! Understanding the tone of voice of the influencer and how well it fits your brand is vital to the success of your influencer marketing campaign.
How can you make your offer compelling?
What's in it for the influencer? Influencer marketing is becoming one of the most viable marketing strategies, so the demand for influencers is high. Having a great product is not enough.
The perks may include access to exclusive products or services, give-aways for contests. You can offer insider information and inspiration for engaging content to help them gain more followers.
How NOT to Contact Influencers on Social Media
Before we continue talking about how to contact influencers, let's look at the three common mistakes marketers make when contacting influencers:
Don't pitch to the influencer by leaving a comment on his or her post. Comments are the wrong place for a sales pitch. Comment on an influencer's post only if what you write is relevant to what's on the video or a photo.
Don't spam the influencer with emails from different people in your company. You will only annoy him or her and will turn your influencer marketing campaign into a P.R. crisis, like in this example: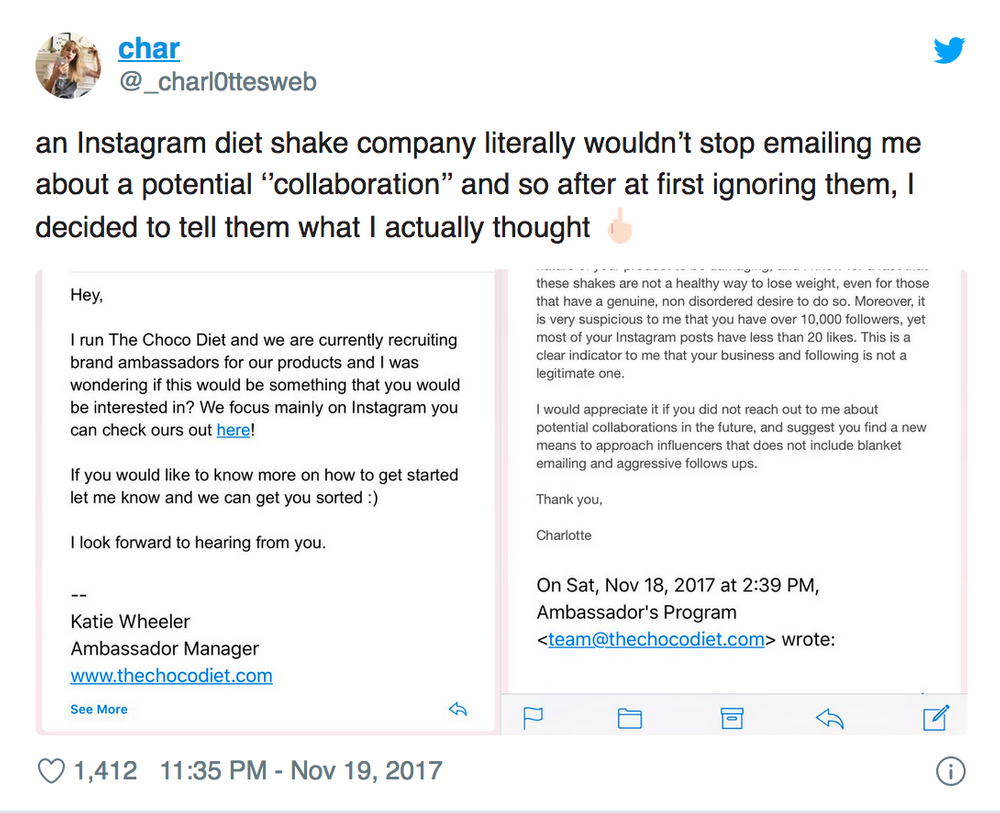 3.   Don't ask for freebies. For many influencers on Instagram, YouTube, and other        platforms, their social media accounts are their career. Many would appreciate        free products but set your campaign budget before you contact the influencers          and expect to spend it.
Tips for a Writing a Compelling Message to Influencers on Social Media
Express your appreciation of social media influencers' work. For example: "My team and I have been following your profile on (Instagram, YouTube, TikTok...) and love your posts on your favorite makeup routine".
Use a couple of sentences to introduce yourself and your brand. Focus on your value proposition and unique features of your product: "At X company, we make organic cruelty-free makeup products that help fight poverty and unemployment."
Explain why you reached out to this social media influencer and why you've picked him or her in two lines or less:  "We think that you are a great advocate of organic cruelty-made makeup. Your beliefs align with our company's mission and values to help women look beautiful with products made with nature in mind."
End by making an offer. Outline the collaboration benefits to the influencer. For example: "In exchange for the collab, we are glad to offer X number of free products." Or: "Our budget for this influencer marketing campaign is $X. If you are interested, please reach out to me at X email. I would love to chat with you to go over the details."
How to Contact Instagram Influencers
There are at least two ways to contact Instagram influencers: by sending a direct message or by email. Most Instagram influencers have their email address in their bio: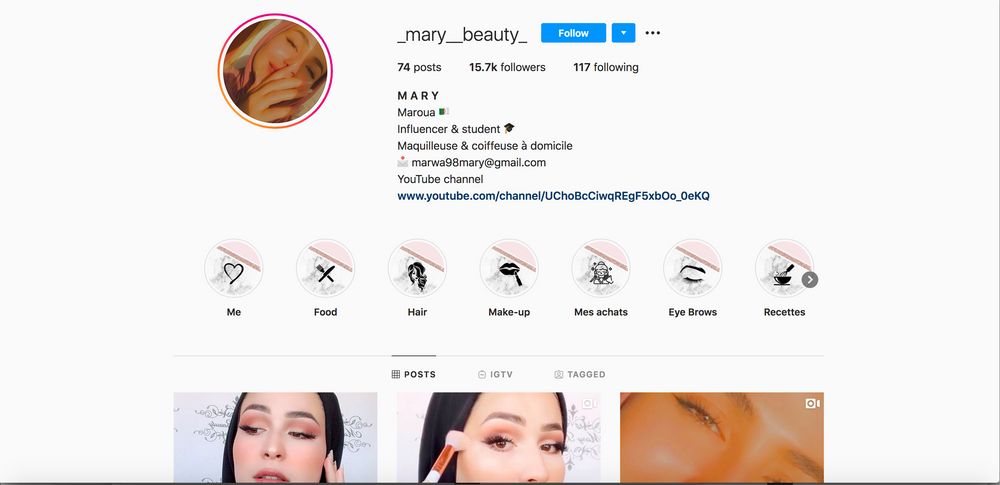 If you decide to reach out via direct message, be short, brief and straight to the point.
You need to grab influencer's attention right away to make him or her want to respond to your message. Don't be pushy and follow the golden rule. Let them know about you and your company and show that you are interested in getting them involved in your social media marketing.
A Direct Message Template to Contact Instagram Influencer:
Here is the template that you can customize and contact instagram influencer via a direct message:
"Hey, Annie,
I loved your post about your favorite skincare essentials. At X company, we focus on creating organic skincare products for environmentally conscious women. We'd love to send some of our new products to you to give it a try and if you like them - to share it with your audience!
Let's chat if you are interested - thanks! -David"
How to Contact TikTok Influencers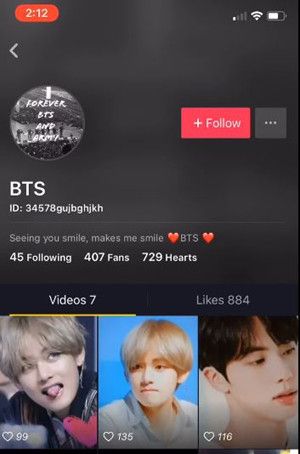 Once you have found the right TikTok influencers and know their usernames, there are a few ways to contact them. You can search for the influencers' Instagram or YouTube account to get their email address from there. In fact, when TikTok influencers want to be contacted for collaborations, they link all their social handles on their TikTok page.
You can also contact TikTok influencers via the comments section. But, as with the Instagram influencers, avoid using comments for sales pitches.
How to Contact YouTube Influencers
Contacting YouTubers may be easier than other social media influencers. Most YouTube influencers who are open to new partnerships and collaborations have their email address in the "About" section: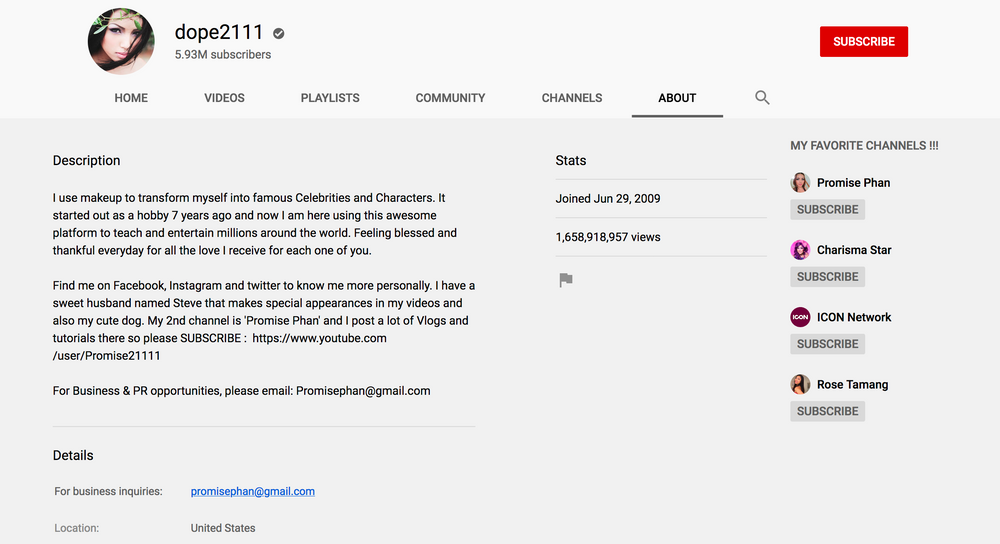 Follow the same principles with YouTubers as with Instagram influencers. Prepare a brief, put toghether an attractive proposal and state a clear purpose of collaboration.
Importance of the Follow Up with Influencers
You may not get a response for a while once you contacted the influencer. There may be multiple reasons for that. The influencer is contemplating your offer or has not read your message yet.
So following up and sending gentle reminders is an integral part of contacting influencers.
Tips for following up with influencers:
Wait for a couple of days before sending a follow-up meessage. Give the influencer enough time to learn more about your brand before responding to you.
Highlight your offer and benefits to the influencer. Include a call-to-action.
Do not send more than two follow-up messages. Coming across as annoying can damage your brand's reputation.
Final Thoughts:
Reaching out to the influencers is the next crucial step after you found them.
Get to know your YouTube, TikTok, or Instagram influencers by studying their work and use that information to approach them.

Choose the right communication channel if you want to stand out and receive a response. Email is the most professional way to contact influencers. Craft your message, focusing on the benefits of the collaboration.
Emphasize your brand values and unique features of your product. Be clear on what you are offering in exchange for this collaboration and avoid asking for freebies. Make social media influencers an offer they can't refuse.
Follow-up if you don't receive a response within a couple of days. But don't spam an influencer with too many emails or direct messages.
Use these tips and you will be on your way to an awesome influencer marketing campaign!